We have been plagued by the Coronavirus pandemic for over 6 months now, and its end seems nowhere in sight. There are new priorities, new schedules, new rules, and all of this can be distressing to some. The pandemic continues to dominate our lives, as we slowly get back to a relatively new normal.
When the pandemic initially began, we did not foresee how huge or long-lasting it is going to become. But when the seriousness of this virus became clear, we reached out to the people most important to us - our weavers. We wanted to make sure that they continue to get work, continue their livelihood, and fulfill our motive of look good, feel good, and do good.
While our sarees made a lot of women to look and feel good, it was time to fulfill the last part - do good. And we made a humble attempt at that. We reached out to over 700 families through our partners in India in April and provided them with staples like rice, and lentils. We did not want our weavers to struggle through the national lockdown in India, which was imposed from March 22nd to 14th April, and give them the motivation that yes, we are with them, and we would continue to source from them.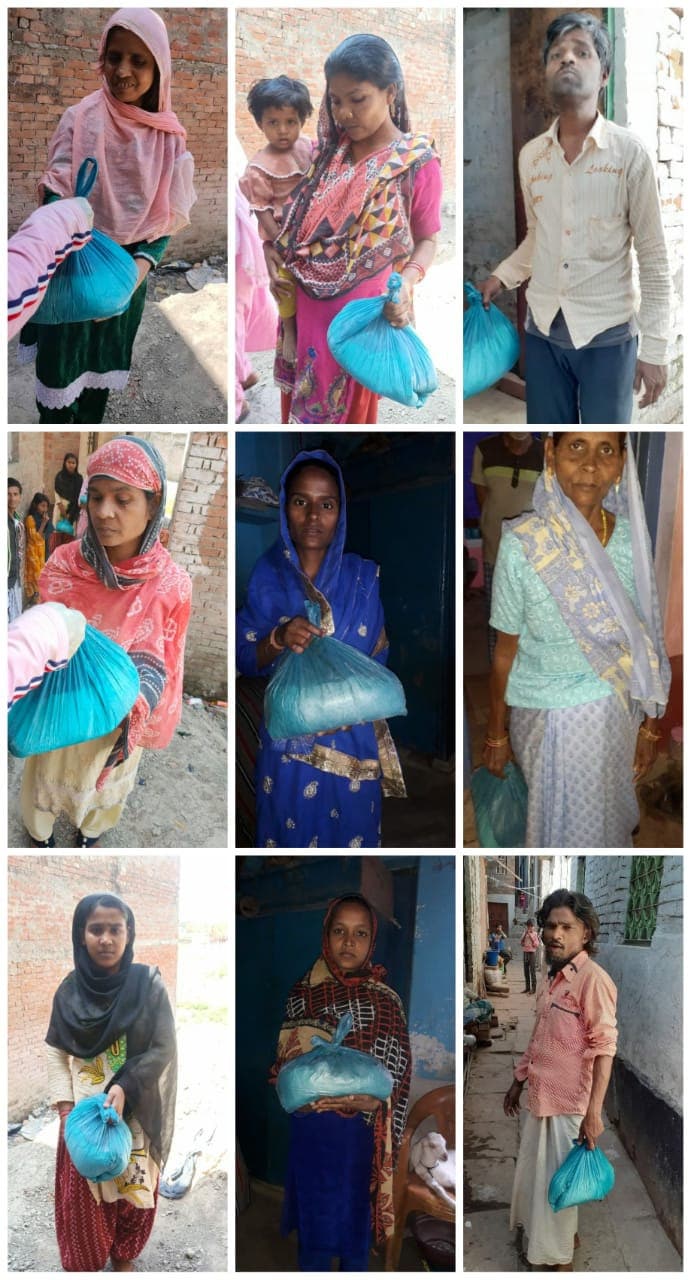 Our partners distributing relief materials to weavers and their families.
After the lockdown was over, we received a few messages of gratitude, that made us realize that indeed - borrowing from Neil Armstrong's words - one small step from a few of us can indeed be a giant leap for a whole lot of others.
We had pledged around 50% of our earnings of April to the empowerment of these weavers, and we are proud to say that our actions at that time have given us long-lasting relationships with many of them. 
Through this post, we would also like to thank our customers, who, by buying from us, also contributed to sustaining the livelihoods of these talented artists who weave magic from their looms.
Not just India, we also decided to weave masks for hospitals here in the US. Seeing people admire the colorful handwoven masks (and of course, using them as well!) made us so happy that we just can't describe it in words.
We have not stopped contributing - we continue to do whatever we can to support our weavers. After all, that is what this humanity is all about - supporting each other in times of need.
Thank you, dear customers, for making Shobitam a part of your life, and helping us make a small difference to the lives of the weavers.
Team Shobitam
---